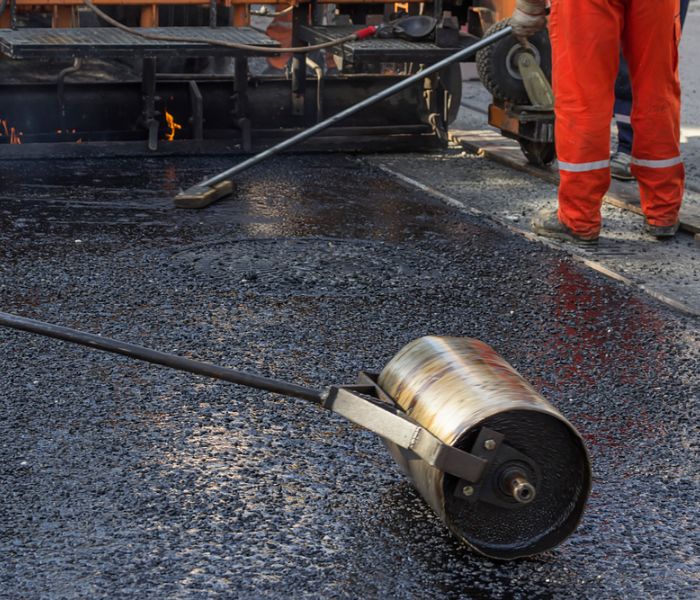 Asphalt driveways typically need sealcoating on a regular basis, to protect the material from fading and cracking. If you've invested in a new residential driveway, you want to ensure you do everything possible to keep it in good repair, as even a short drive poured with an affordable asphalt can cost several hundred if not even a few thousand dollars. Protecting asphalt from early damage will ensure you protect your financial investment, and avoid unnecessary repairs and replacement.
Sealcoating refers to the application of a type of coating that is meant to protect asphalt, covering over pits and pores and adding a layer of defense against corrosive snow-clearing salt, automotive fluid, and the like. This coating will reflect sunlight and allow moisture to drain away, which also protects asphalt from premature damage.
To better understand what is sealcoating and how often the application of this sealant is needed for your home's driveway, note some general information about asphalt, including how it's made and what can damage the material. You might also note some essential tips for keeping asphalt in good repair, and how to tell when it's time to have it resurfaced or outright replaced.
Sand, gravel, and stone are the primary ingredients in asphalt. These aggregates are heated and then mixed with a type of asphalt cement, or binding agent. Asphalt then hardens as it cools, creating a strong and durable pavement. Potholes, spalling, and indentations begin to form when the asphalt binding agent breaks down, or becomes very brittle and starts to chip and crack.
Asphalt is a very durable paving material, and its flexible and porous surface will absorb noise and vibration, creating a quiet exterior environment outside your home. The dark color of asphalt also means less glare for daytime driving, while the bumpy surface of this material provides more traction for wintertime driving.
Why Asphalt Sealcoating Is Needed
While asphalt is very durable, it's not indestructible! Note a few reasons for an asphalt driveway to break down and need repairs eventually:
Automotive fluids, and especially motor oil, are very corrosive to the asphalt cement or binder that keeps this material intact. The more oil that drips onto asphalt, the more potholes, spalling, and other damage it will suffer.
Asphalt binders will break down naturally with age. As these binders lose adhesion, asphalt may become very brittle and then crack and chip, or it will become soft and prone to potholes and indentations.
Long-term exposure to hot summertime sun will break down asphalt binders while also causing the surface of the material to become brittle and fragile. Over time, chips and cracks may then form, and the surface of asphalt may begin to fade and spall.
Heavy vehicles can put undue stress on asphalt, breaking its binders and causing it to soften.
Excess moisture can break down the binders of asphalt and also loosen the aggregate used to make the material.
​
How Often Should You Sealcoat a Driveway
Driveway sealcoating is typically needed as soon as the new pavement is installed on your property, and then about once every three years, depending on the wear and tear suffered by that pavement and your local weather conditions. This coating will add a layer of protection between the asphalt and hot sunlight, excess moisture, and corrosive fluids and chemicals; the more often your driveway comes into contact with these damaging elements, the more often it needs a coat of sealant!
Sealcoats also give the soft material of asphalt added durability. An adequately coated driveway will be less likely to crack, chip, spall, or suffer indentations even when exposed to sharp objects and excess moisture. This coating also fills in tiny pits, pores, and hairline cracks, keeping out dirt, dust, mud, and moisture that could make those imperfections bigger and cause asphalt to soften and break down. The more often you see these hairline cracks forming, the more often you should have your residential driveway protected with a sealcoat.
Can You Rent Sealcoating Equipment?
It's true that a homeowner might rent equipment and tools and save some money on the cost of hiring sealcoating companies, but it can be a mistake to try to tackle this job on your own. Applying this driveway coating is not as simple as painting a slab of concrete, and the driveway surface needs to be adequately cleaned, even pressure washed, before the coating can be applied.
Adjacent areas around the driveway should also be taped off or otherwise protected from runoff. The coating also needs to be applied evenly, and you might face difficulty in properly sealing driveways with a steep slope or grade. Inclement weather, including thick fog and humidity, can also cause wash-off. To avoid all these risks, invest in the cost of a professional asphalt sealcoating contractor for sealing your home's drive and other such surfaces.
Will a Sealcoat Keep a Driveway From Needing Repair?
Applying a sealcoat to your home's driveway as needed is one of the best ways to keep that driveway in good repair and free of damage. It's especially vital to apply the coating before wintertime, to protect asphalt from snow-clearing salt and excess moisture from snow and ice. A proper sealcoat will also provide a barrier between asphalt and the blades of a snow blower and sharp edges of snow shovels.
However, driveway sealcoating won't keep that surface from ever needing repairs; instead, this coating will eliminate otherwise unnecessary repairs and slow down the aging process of asphalt. Note a few limitations for these sealants, and what they won't do for a residential driveway:
A sealant won't increase the structural strength of asphalt. While a sealant can make the material stronger against the elements and damage caused by sharp objects, a sealant won't keep asphalt intact if you park overly heavy vehicles in your driveway.
Sealants fill in tiny pits, pores, and hairline cracks, but sealing materials are not a substitute for patching or repair compound. Sealants won't connect two separated sections of asphalt or replace a top layer that has begun to peel and spall.
Asphalt sealants won't level uneven pavement or correct a defect with a driveway's grade or slope. If an area of asphalt has drainage issues or has buckled and heaved in certain spots, these issues need correcting apart from the application of a sealant.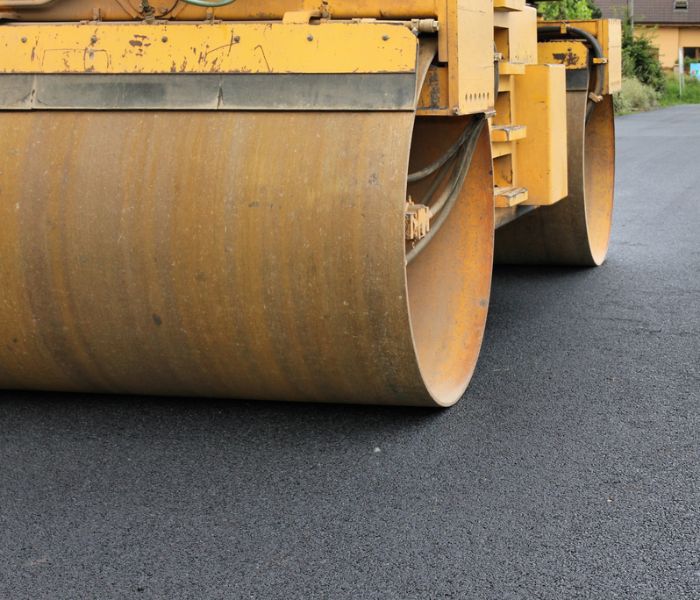 What Type of Sealer is Best?
Asphalt sealer is typically either petroleum-based or made of a refined tar. Both types of sealers have pros and cons but note that a petroleum-based sealer is more likely to break down when exposed to petroleum-based products. These products include motor oil, gasoline, and other automotive fluids.
When choosing a sealer type, consider if you park your car in the driveway, work on your lawnmower and other such gas-powered tools and equipment in the home's drive, or use a motorized snow blower during winter. All these gasoline engines can easily drip oil and fuel onto a residential driveway, so if you repair or use such equipment on your home's driveway, consider a tar-based sealer instead.
When Should You Have Asphalt Resurfaced or Replaced?
Patching potholes and cracks is an affordable way to keep your driveway usable for as long as possible before you have it resurfaced or replaced, but note that patch jobs are only temporary! Even the best patching material won't adhere entirely to the current asphalt so that water and other corrosive materials will eventually seep into the patched area and cause future damage.
An asphalt installer is the best person to tell you if your driveway needs resurfacing or outright replacement, but note the following factors to keep in mind as well:
If an asphalt driveway is heaving or buckling, patching materials won't fill in those areas and create a smooth surface. Heaving and buckling also typically indicates that the ground under the driveway is shifting, often due to trapped moisture. Failure to address this issue will result in future heaving of the asphalt and more repairs over time!
Trying to patch too many holes and cracks in the asphalt, or patching brittle asphalt can be a waste of money. Since patching materials are only meant for small areas of damage and won't adhere to dry and brittle asphalt, you'll no doubt need to have a severely damaged driveway resurfaced soon enough. The money you spend on patching materials is then better spent on having the driveway resurfaced.
An asphalt driveway usually lasts about twenty years before its binders begin to break down completely. Patching very old driveways can also be a waste of money, as the cement holding the materials together will eventually fail over the driveway's entire surface. Once your home's pavement has reached its expected lifespan, it's best to have it resurfaced or outright replaced.
If you do have your home's driveway resurfaced or replaced, be sure to have it adequately sealcoated as soon as possible. This new coat of sealant will protect your investment for many years to come.